SPECIAL OFFER BUY ONE COURSE AND GET ONE FREE

Certificate/Diploma included
As advertsied in Spirit & Destiny & Woman's Own
Angel Healing, Crystal Healing, Aromatherapy, Reiki, Colour Therapy, Tarot, Palmistry, psychic development, indian head etc.... over 20 to choose from
Accredited Courses - Train now for a new Career in connection with Luna Holistics
We will help you train for a future in holistic therapies. You will have online tuition so you always have a personal tutor to help you. Your chosen course is accredited so you can be confident they are of the highest standard, yet simple and easy to follow. All courses have detailed pictures and diagrams and learning reviews throughout. You will find this one of the most fun and inspiring ways to learn your new skill. Once you have finished your course you will have the skills and confidence to offer your therapies to the public and develop a new and fullfilling career. All courses offer an accredited Certificate/Diploma free of charge after you have completed your course.
Who employs Holistic Therapists?
More and more people are using holistic therapists in Hospitals, Nursing Homes, Business, the Beauty industry etc......
There are now more than ever lots of private practices opening and peoples attitute toward this type of healing and treatment is more open than ever before.
With the stress of every day life people are turning towards holistic healers to help them where conventional medicine has failed.
To help you with your new and exciting career, all our courses now include accredited Diploma or Certificate on successful completion.
Its so simple to start a new career now, simply click on your chosen course for more details and choose your payment method, we accept paypal and all major credit cards. Enrol Today and we will send you a Free First Aid Course also. Your course will be sent direct to your email account within 24hours.
Aromatherapy Course
INTRODUCTION TO AROMATHERAPY – Home Study Certificate Course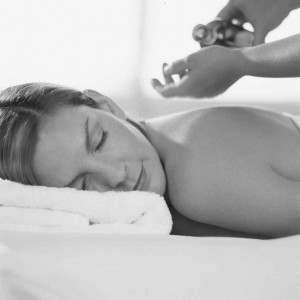 The complete course introduces the art of Aromatherapy, which can be used during holistic massage to produce physical, spiritual and a mental sense of harmony or inhaled to generate healing properties. More Details
Reiki Healing - Dr Usui



When a person is attuned to Reiki energy, their channels are opened to Universal Life Energy. Home Study Certificate/Diploma Course
All of us possess the Universal Life Force Energy that is essential for both health and life. All of us have a certain amount of healing energy that comes from our hands.
This course is must if you want to learn how to heal on the highest of levels.
Colour Therapy Course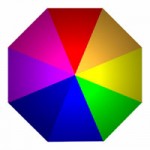 COMPLETE GUIDE AND PRACTICE OF COLOUR THERAPY - Home Study Diploma
Colour therapy is a non-invasive therapy that makes use of the healing energy contained within visible rays of colour. It is a complementary therapy, which works in a subtle way with many other types of treatment, although it can be used on its own whist still giving excellent results.
Colour can be used to balance energy, aid creativity and learning, release blocks and help alleviate physical, emotional and mental conditions.
Palmistry Course

PROFESSIONAL PALMISTRY COURSE – Home Study Certificate Course
This course provides you with a good all round knowledge of palmistry, which is the art of characterisation and foretelling the future through the study of the palm. Hand analysis or Palm Reading (as it is also known) is practiced all over the world. Although there are many cultural variations the principles are the same.
More Details
Crystal Healing Course

COMPLETE GUIDE AND PRACTICE OF CRYSTAL THERAPY – Home Study Diploma Course
Crystals have been used for healing since ancient times by many different cultures. This is a truly wonderful holistic therapy, which means that the focus is on the individual as a whole, rather than on the physical symptoms alone. The aid of this therapy is to restore wholeness, balance and health on levels of emotions, mind and spirit as well as the physical body.
More Details
Angel Healing Course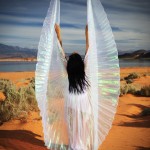 COMPLETE ANGEL HEALING – Home Study Diploma Course
Angel healing is based on the view that communicating with angels is the key to healing. Angel therapists believe they help to heal their patients by getting in touch with the angel who guides the patient in the right direction.This course shows how to bring in the love and joy that angels surround us with. In this course you learn how to invoke and commune with your angels, how to use essential oils and crystals for healing and drawing angelic visitations.
More Details
Tarot Course

PROFESSIONAL TAROT READING COURSE – Home Study Certificate Course
This comprehensive course that provides you with all the knowledge that you need to become a professional Tarot Reader of the highest standard.
This course is designed to introduce you to the world of Tarot and enable you to start reading the cards for yourself and others. It takes time and practice to develop your skills, however this course is specially designed for tarot beginners and even if you have been reading the tarot for some time, you will find this course invaluable and an excellent tool to improve your readings.
More Details
All courses accredtied by the iphm (international practitioners of holistic medicine)